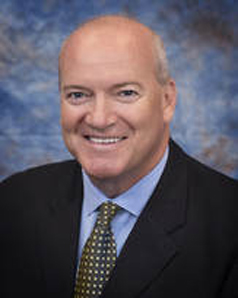 Joseph "Joe" Connelly began his career at a young age working in his family's business in New England. Having been involved in diverse residential and commercial real estate ventures, Joe, the youngest of seven children learned every aspect of these vast operations from the ground up. Joe gained an innate understanding of construction standards, mechanical systems, people, and sound financial analysis, all of which have become the roots and foundation of his business success today.

Mr. Connelly graduated from Suffolk University with a BS, BA in Business Management. His professional experience includes management of 'Class A' office buildings, Harvard University healthcare facilities, higher education campuses and residential communities. He studied new software technology, hardware, building codes and life safety programs at Boston University and George Washington University . His role in managing staffs, assessing processes, documenting and presenting physical plant analysis to Administration Boards has lent itself seamlessly to public insurance adjusting.
Upon relocating to Florida in 2002, Mr. Connelly focused on business ventures within the residential and commercial markets. Joe has served as Executive Board Officer for Florida Association of Public Adjusters (FAPIA); served as the Palm City Chamber of Commerce President; and is a member of the American Association of Public Insurance Adjusters (AAPIA). Joe is a graduate of the Stuart Martin Chamber Leadership Class, he also was asked and served as a Trustee for the Stuart Martin Chamber of Commerce .  Joe is a member of the Windstorm Insurance Network and has been recognized as a certified insurance appraiser and has been a faculty instructor.
Mr. Connelly has advocated for property owners with insurance claims in Florida, Georgia, South Carolina, North Carolina, Mississippi, Texas, Connecticut, Maine and New Hampshire. A supporter of the community through The Greater Bridgton Chamber of Commerce, Maine and Joe's family decision to welcome a rescue dog into their family lends itself seamlessly to be a sponsor at Harvest Hills Animal Shelter in Maine.
Recovery Insurance Adjusters has been a proud supporter of community driven initiatives. Joe is proud to have been recognized by the community's organizations as their annual award recipient by the Palm City Chamber of Commerce, Martin County Realtors of the Treasure Coast and the Business Development Board of Martin County. 
He proudly serves as Park and Recreation Advisory Board appointed position by the Martin County Board of County Commissioners.  Joe is also serving the community in the quasi-judicial Board Of Zoning Adjustment appointed position by the Martin County Board of County Commissioners.
The professional approach of his firm, Recovery Insurance Adjusters, enables homeowners, business owners, homeowner's associations, hospitality and other property owners to obtain an equitable and fair settlement in the best interest of the policyholder.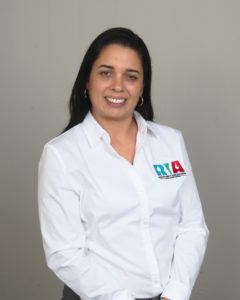 Priscilla joined the Recovery Insurance Adjusters Team in 2019; following an extended career in healthcare caring and advocating for South Florida elderly. Prior to commencing her hands-on experience with RIA; Priscilla received her Certified Adjuster designation in 2018, followed by Xactimate and Roof Adjusting training.
Pricsilla serves as an Ambassador of the St. Lucie Chamber of Commerce and is currently a member of the St. Lucie Chamber Leadership Class of 2022.
Proud mother of two accomplished children; her daughter is an EMT studying to become a Physician's Assistant and high school junior son, interested in automotive engineering; Priscilla, her husband and family have resided in Port St. Lucie since 2000.
In early 2019 Priscilla made the decision to utilize her customer service skills and love of being an advocate for others as a Public Insurance Adjuster. She has thrived since joining RIA, stepping up to a new challenge both hands-on and taking advantage of numerous educational opportunities.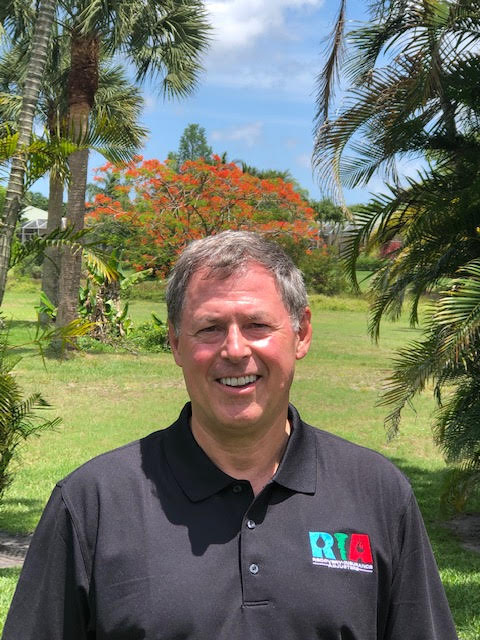 Daniel moved to Cape Coral Florida in 1989 from the suburbs of Chicago, IL, having studied Business Administration at DePaul University, His extensive experience in the construction industry includes insurance claim related water damage remediation and restoration, and storm damaged roof replacement. He also represented industrial and commercial construction manufacturing producers of paint, low slope roof design, and coating application.
A proud father of five sons, one serving in the US Air force; and 6 grandchildren; Daniel is an avid reader enjoying the subjects of history and human psychology. In addition to his continued work-related education, work-out activities, and occasional visits to our beaches; Daniel responsibly cares for his elderly parents residing in Stuart.
Daniel proudly represents Recovery Insurance Adjusters working together with clients and their insurance carrier to resolve the issues related to their claim for damages to their property in the best interest of the Policyholder.
Cathleen Owen joined the Recovery Insurance Adjuster's Team in 2017 in the capacity of Office Manager. Originally from Fort Lee, New Jersey; Cathleen continued her career in Real Estate Development when she relocated to Boca Raton, Florida in 1982.
She moved to the Treasure Coast in mid-1990 and joined the Visiting Nurse Association of Florida as Marketing Director. Cathleen also served as the Director of Community Development for New Horizons of the Treasure Coast and raised more than $2Million for the construction of the Children's Crisis Stabilization Center in 2011.
Cathleen's enjoys travel, golf and spending time with her family right here in Stuart, FL.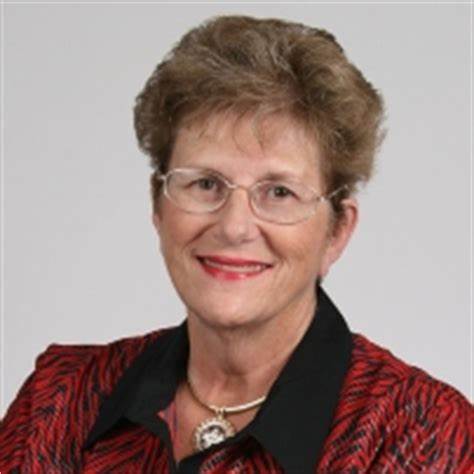 Recovery Insurance Adjusters was delighted to welcome Jane Rowley to our team as the St. Lucie County Community Liaison.
Jane's history in St. Lucie County includes serving as a Representative on the City of Port St. Lucie Council, President of the Treasure Coast Hospice www.treasurehealth.org Board for 12 years, Director of Public Relations & Marketing for West Development & Tradition from 2001 – 2016.  She served as a Board Member of Indian River State College from 2001 – 2016, and as President of the St. Lucie County 100 Club.  She also served on the St. Lucie Medical Center Board for 9 years.
Jane and her husband Eugene are proud parents of three sons and owned a Floral Design & Catering Business for more than 25 years.  They have enjoyed traveling the world when they found spare time.
Among other not-for profit organizations Jane has served include Keep Port St. Lucie Beautiful, New Horizons of the Treasure Coast, Big Brothers/Big Sisters, Safe Space of St. Lucie County, and as a Board Member of the Port St. Lucie Policy Foundation.
For a Complimentary Evaluation, contact us today!
Your Insurance Company has a Claim Adjuster…
Shouldn't You?
Tell Us About Your Claim:


Recovery Insurance Adjusters
Stuart, Florida
4365 SW Thicket Court
Palm City, FL 34990
772-237-0892 / 239-877-1305
Port St Lucie, Florida
772-237-0892 / 239-877-1305
Melbourne, Florida
772-237-0892 / 239-877-1305
Vero Beach, Florida
772-237-0892 / 239-877-1305
Maine
47 Mount View Pines Road,
Lovell, Maine 04051
207-925-1766
Joseph P. Connelly
MAINE: Lic #ADN147954
FLORIDA:  Lic #E157037